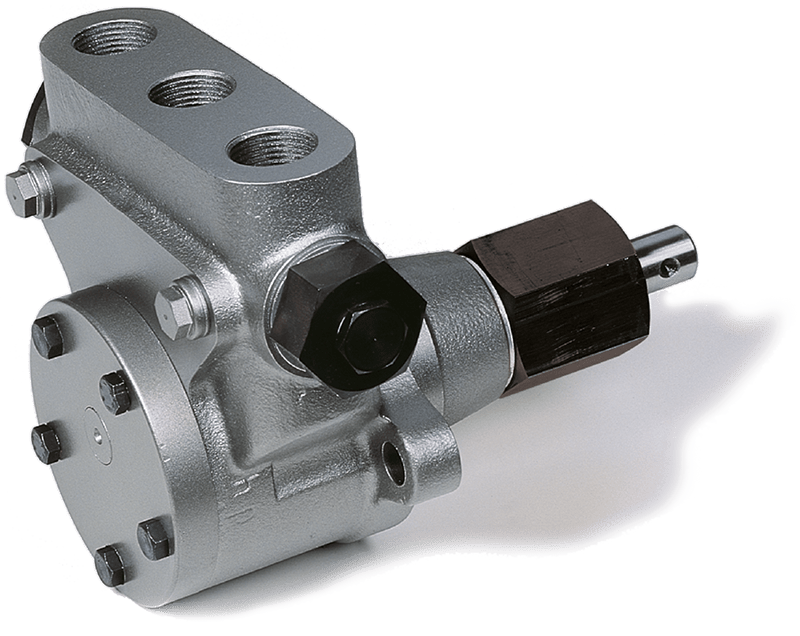 The hp industrial pump program includes internal gear pumps up to 40 bar. In each pump, an internally toothed rotor drives an eccentrically mounted, externally toothed gear. The seal between the rotor and the gear is made by a fixed crescent moon. Internal gear pumps have been in use for more than 50 years and are used in many areas of industry due to their advantageous structural and technological structure.
We look forward to supporting you with our products in these areas:
Chemistry
Mechanical Engineering
Construction
Energy  Agricultural
Marine / Offshore
---
Your advantages
The pumps are self-priming, self-lubricating and largely pulsation-free and run with little noise. In addition, the pressure- and vacuum-tight shaft seal is mostly maintenance-free.
Shaft mechanical seal
For the use of the pumps with abrasive pumping media, the manufacturer provides for the use of shaft mechanical seals in the material version SIC / SIC / Viton.
Material
Pump housing made of hydraulic cast GJL 250 / GJS 400
ETG rotor
16 Mn Cr 5 pinion
Details
Flow range: 45 to 6700 l / h
Operating pressure: 0 – 40 bar
Temperatures: up to 150 ° C (please contact us for higher temperatures)